Are your children being bullied at school?
Did you know that bullying at school is a horrible experience for the student or your child? It might happen for only a few minutes that day, but stays with the child until it's time to be done again the next day. They donít sleep well, dread returning to school and have poor grades. Other words live in constant fear. Our Martial Arts instructors teach self defense to young people every day. Results equals good grades, respect, courage and ability to defend themselves against attackers. Young Yu Tae Kwon Do can help you or your children to be prepared.
Our Special
Just $19.95 for three lessons that will include your own uniform. Call Grand Master Young Yu today at 336-292-1430 for this great offer! Restriction: You must be new to martial arts to receive this special offer.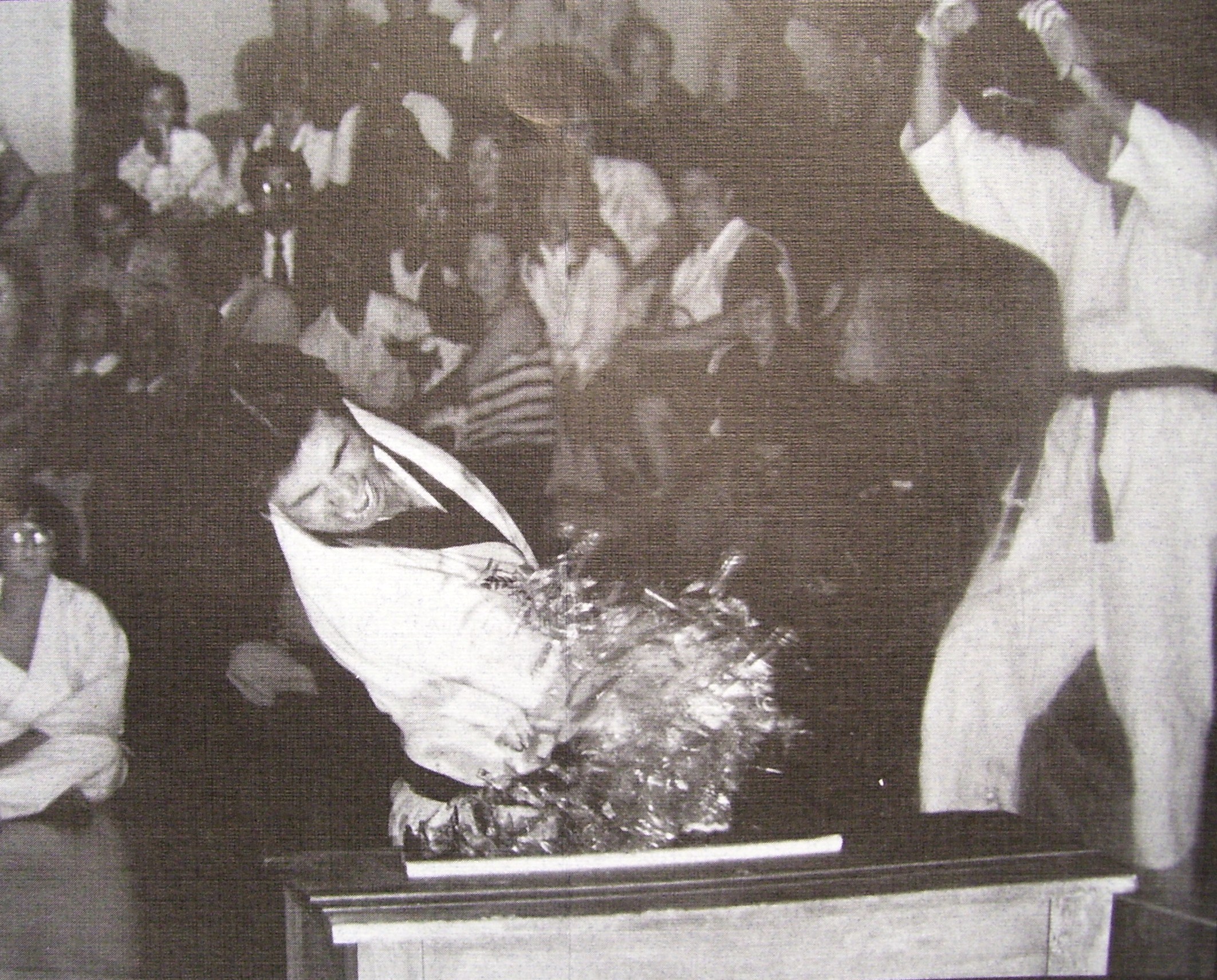 (Count the bottle bottoms. Yes, six and they did not move)
Welcome to Our Website!

Who is Grand Master Young Yu?
Grand Master. Young T. Yu is an Interntional Grand Master Instructor who holds a 9th Degree Black Belt in Tae Kwon Do. He is a native of Seoul, Korea, and came to the United states in 1972 to teach Oriental arts and self defense. The essence of his teachings centers on peak physical and mental conditioning with a positive attitude.
Grand Master Young Yu incorporates years of study and training with his superior method of teaching Tae Kwon Do. He develops a strong rapport with students and works closely with parents to help their children become high achievers. His talent draws out one's personal best. In addition, he works directly with instructors to ensure consistency and proper training of techniques.
What is Tae Kwon Do?



Tae Kwon Do is the art of Korean unarmed combat based on the ancient form of Korean self-defense, Tae Kyon. The orgins of Tae Kwon Do streach back over 4,000 years to the early Indian and Chinese Monks who traveled the Orien. The Monks practiced a form of self defense, along bandit infested roads, known as Shaolin Ch'uan Fa (Chinese Kempo Boxing or Kung Fu). By the forth century, the martial art techniques arrived in the northern provinces of Korea where local people evevtually developed the predecessor of Tae Kwon Do, called Tae Kyon.

Tae = 'Foot' or 'to kick' or 'to jump'

K'won=Fist' or 'to strike or block with hand'

Do = 'The way of' or 'art'


Put this together and Tae Kwon Do means: "The art of kicking and punching" or "The art of unarmed combat."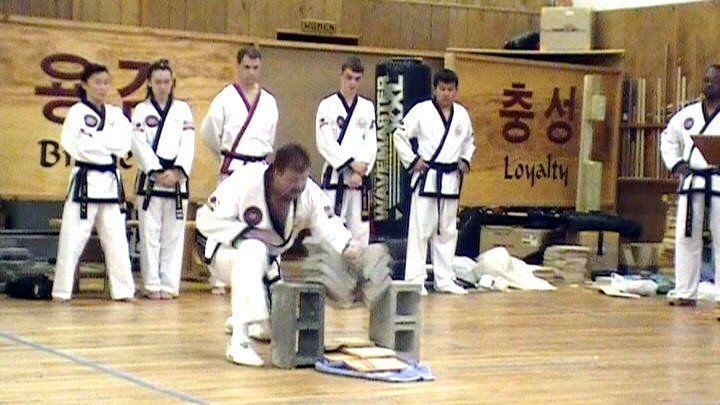 Disciplines of Tae Kwon Do
Tae Kwon Do has four disciplines:
Forms
Sparring
Self-defense
Break Test
It is the combination of these four disciplines that make the art of Tae Kwon Do.
Objectives of Tae Kwon Do:
to develop an appreciation for Tae Kwon Do as a sport and an art
to achieve physical fitness through positive participation
to improve mental discipline and emotional equanimity
to learn self-defense skills
to develop a sense of responsibility for one self and others
Tae Kwon Do is primarily a kicking art, often with a greater emphasis on the sport aspect of the art. Tae Kwon Do stylists tend to fight at an extended range, and keep opponents away with their feet. It is a hard/soft, external, fairly linear style and is known for being very powerful. There is a lot of competition work in many dojongs. Training tends to emphasize sparring, but forms, and the basics are very important as well.
You may be fearful of others, or have kids that are bullie at school. They may have problems with respect for teachers or even parents. You may just want to do what it takes to become a Black Belt in Tae Kwon Do. If so, give us a call. You will see grades change, respect change, shyness change and most of all one learns a skill with belt change and award of certificates.
Facebook
Young Yu Tae Kwon Do is now on Facebook! Please log onto this wonderful social network, search for Youngyutkd, and get connected so that we can build our network of friends and spread the great word about our outstanding family. Don't forget to "Like" us on Facebook.

Visit us on Facebook and Click on "Like Us"..

Young Yu Tae Kwon Do Association
Main Office
4107 Romaine Street
Greensboro, NC 27407
(336) 292-1430
Email: YoungYuTKD@gmail.com
Young Yu Tae Kwon Do School is Located at 4107 Romaine Street, Greensboro, North Carolina 27407
We are located at 4107 Romaine Street, just behind the Shell station on Gate City Boulevard. You can see the Tae Kwon Do sign from Gate City Boulevard. We are just two blocks west from Merrit Drive and five blocks east of Hill Top Road. Please call us at 336-292-1430.
We also have a location in Winston Salem N. C.
Young Yu Tae Kwon Do Association
1903 Margaret Street
Winston Salem, N. C. 27103
E-mail: youngyutaekwondo@gmail.com
336768-7447

http://www.winstonsalemmartialarts.com/

WE NOW OFFER WIRELESS INTERNET TO OUR PARENTS:
All you will need is a wireless laptop and put in the password, then you are on line.